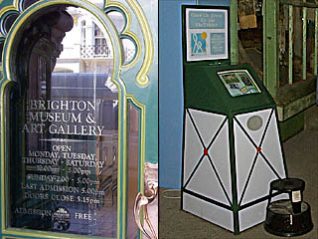 The 'My Brighton and Hove' website is based on a unique museum exhibit that opened in Brighton Museum in 1994.
American Express, the largest private employer in Brighton, had donated £25,000 to Brighton Museum and Art Gallery. The money was to fund an "Interactive Community History Project".
The subject matter was to be the history of Brighton and its local community; the medium, an interactive touchscreen exhibit.