25th anniversary of 'The Brighton Bombing'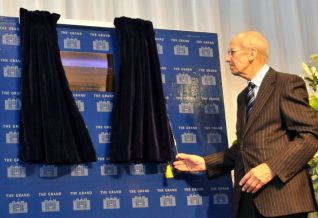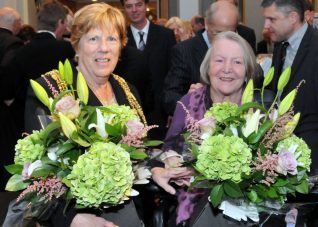 A Solemn Mass of Requiem was held at St Paul's Church on the 12th October for  the 25th anniversary of what became known worldwide as 'The Brighton Bombing'. In 1984 The Grand Hotel was torn apart by an IRA bomb when the then Prime Minister Margaret Thatcher and her cabinet were staying there.
Police and rescue services representatives
The service of remembrance at St Paul's was attended by the Mayor of Brighton and Hove, Councillor Ann Norman and her consort, Councillor Ken Norman, local dignitaries, and representatives of the police and rescue services, including several of those who had been involved in the rescue operation.
A place of remembrance
After the service a plaque remembering those who died and many others who were injured was unveiled by The Right Honourable Lord Tebbit, CH who was accompanied by his wife Margaret.   Lord Tebbit was among those who were rescued from the rubble of the bomb blast, and sadly his wife Margaret remains wheelchair bound as a result of her terrible injuries.