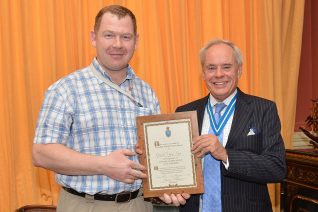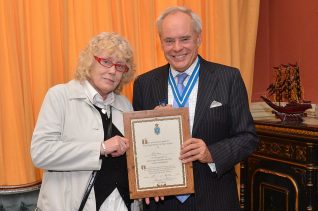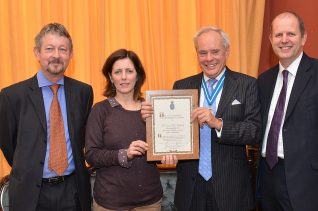 A personal choice
The High Sheriff awards are very personal to the interests and discretion of the individual in office in any particular year. My wife Karen and I have been much struck by the rise and complexity of homeless issues in the city, and indeed increasingly the rest of the county.
City police officer
In Brighton and Hove, we wanted to make an award to the police officer who has done, and continues to do, a great deal to tackle the mounting and very human problem of homelessness. We have been out with Richard Siggs and were hugely impressed by his concern and knowledge, and the fact that many charities and rough sleepers respect him very much for what he does.
Theatre School for kids
Secondly we made an award to a former Whitehawk resident Pat Fisher, who lives in Hastings and works in one of the poorest wards. Pat saw the need to create a Theatre School for kids with difficult home situations. She feeds them, teaches them skills of life, and performs a role as a sort of Grandmother to many kids. Last week I sponsored her for the National Crimebeat Awards in London and her charity Gizmo came third nationally.
Homeless youngsters
Thirdly, we made an award to the Clocktower Sanctuary in Brighton, on behalf of the Sussex Community Foundation from the High Sheriff's Fund, to the sum of £1000. The Clocktower Sanctuary is a small practical charity, helping homeless youngsters under the age of 25 in the city. They provide advice, guidance, food, showers, phones and computer access for these young people.