A dog is not just for Christmas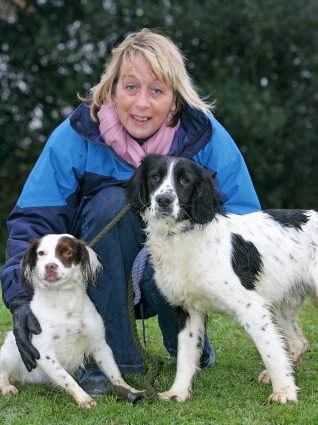 Brighton & Hove City Council Press Office
A lucky escape
We are approaching the time of year that many animals, especially dogs, are abandoned by owners who thought that a dog might be a nice Christmas present, but found that they couldn't handle the responsibility. But two stray spaniels found wandering in Brighton have had a very lucky escape.
Looking for a new home
Springer spaniels Lucas and Lucy, both around 18 months old, were picked up by Brighton & Hove City Council's animal welfare team after they were abandoned in the city last month. The dogs had been staying in kennels while attempts were made to trace the owners or find them a new home.
A great idea
When these efforts failed, the future looked bleak, until the owner of the kennels came up with a perfect solution. "She had previously worked in the prison service and suggested that the Lucas and Lucy would make ideal sniffer dogs," said Animal Welfare Officer Sue Watson. "When we contacted the dog training unit we were delighted to find that they were desperate for new recruits."
Starting training
The dogs are to be trained as sniffer dogs to seek out drugs for the prison service. Lucas and Lucy will shortly embark on a 10 week training programme before being assessed and moved to their new roles. "Spaniels like to be kept busy so make perfect sniffer dogs," said Sue. "I'm sure they will have a wonderful life – all their Christmases have come at once!"