Woodingdean 'Then and Now'' exhibition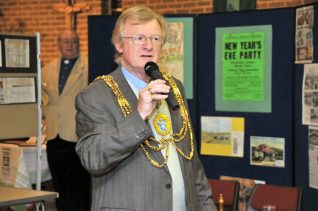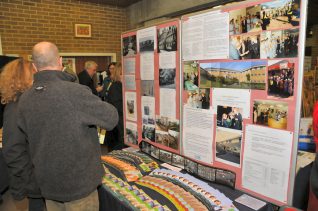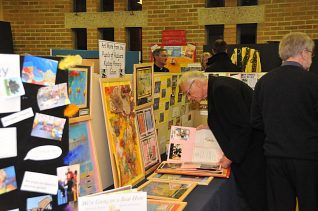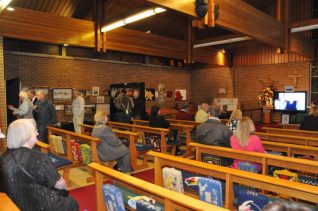 Opened by the Mayor and Mayoress
The Mayor and Mayoress of Brighton and Hove, Councillor and Mrs Geoffrey Wells, attended the opening last night of the 'Woodingdean Then and Now' exhibition, which was staged in the Parish Church of the Holy Cross. Councillor Wells, who is Brighton born and bred, is currently Member for Woodingdean Ward for Brighton & Hove City Council. He was first elected in 1993 for Woodingdean Ward as a councillor for East Sussex County Council.
Wide selection of exhibitors
The exhibition was also attended by invited guests who were given a preview of the exhibition which would be open to the public on Saturday. There was a very wide selection of exhibitors from the many groups and societies in Woodingdean. These included stalls from Woodingdean Football and Bowls Clubs, the Community Assocation, Woodingdean Primary School, the Youth Group, Woodingdean Carnival and too many others to mention.
A plethora of historical images
Of course there was a plethora of historical images of Woodingdean's history. These were very popular with the guests, who were able to follow a pictorial representation of the growth of the community Also on show, was the work of local artists and sculpture. A most interesting item was the Film Show, which concentrated on presenting the memories of long-term Woodingdean residents.
Friends old and new
The evening was a great success and very much enjoyed by all who attended. It was a chance for old friends to meet up and chat about old times. But it was also a good opportunity for the residents to be able to meet up and talk with others they would not ordinarily meet in their day to day lives.