Petition on parking fee systems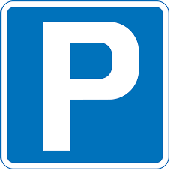 Creative Commons: Wikimedia
Parking fee systems
There is a petition on the council website started to gather support for the re-introduction of the scratch card parking fee system. Probably like you, I am aware how much the pay-by-phone system has impacted on those of our residents and visitors are not able to use this system. If you would like to give this petition your support there is a link at the bottom of this page. If enough people sign, the council is duty bound to debate the issue. Can you help?
The petition
We the undersigned petition Brighton & Hove Council to reintroduce scratch card voucher parking alongside the new pay-by-phone system to give residents and visitors a genuine choice over how they pay for parking in the City.
A significant proportion of the City's residents and visitors are experiencing difficulties due to the increased use by the Council of pay-by-phone parking. This particularly affects many elderly people and those without, or who have difficulty using, mobile phones. To make their life easier we would like to see the reintroduction of scratch card vouchers as a means of paying for parking in the city.
If you support the petition your signature is needed before 20th July.
You can sign it here