Free computer courses for over 50s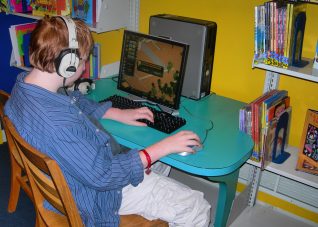 Want to know how to send emails, Skype your friends & family, shop online and much more?!
Do you feel you need hints and tips on how to use your laptop or computer?
Then look no further, there are some valuable drop in sessions with an extremely experienced IT teacher lined up!
* Patcham Library – Tuesday 19th July, 10.30am-4.30pm (lunch break 12.30-1.30pm)
* Woodingdean Library – Thursday 21st July, 10.30am-4.30pm (lunch break 12.30-1.30pm)
* Friends Centre, Brighton Junction BN1 4GQ – Monday 25th July, 10.30am-4.30pm (lunch break 12.30-1.30pm)
To book into these drop in sessions call us on 01273-810210 or email us on info@friendscentre.org or come to see us at our reception at Brighton Junction, Isetta Square, 35 New England St, Brighton, BN1 4GQ