How to promote your event or group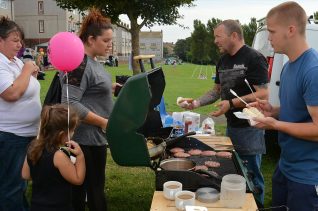 ©Tony Mould: all images copyright protected
Tell us all about it
Here at My Brighton and Hove we often get requests to help promote events happening within the community. Before now we have not had a dedicated section for such things, but that has all changed.
Community Matters
The sections entitled 'COMMUNITY GROUPS'  and 'COMMUNITY EVENTS' are where you will be able to tell all our website visitors about the events you have planned. You will also be able to tell us about your particular group and how you are involved with the community.
Not for profit
I am sure that this facility will be very useful to many of you, but there is a very important proviso. My Brighton and Hove is a not for profit organisation; our constitution precludes us from promoting any event or group which is purely for commercial gain.
The next step
If you would like to take advantage of promoting your group or event through 'Community Matters', please contact me at the email address below. I will be able to help you put together a promotional page.
jennifer@mybrightonandhove.org.uk