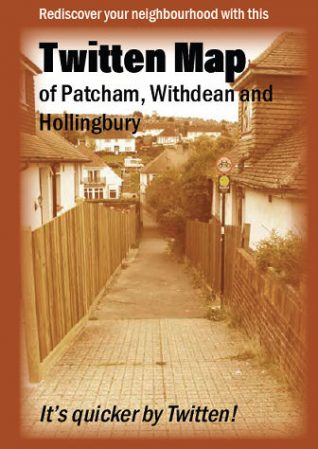 Patcham, Withdean & Hollingbury
Twitten Map launch
Venue: Patcham Library
Date: Saturday 5th June
Time: 11:15am – 4pm
Free refreshments
For more information, call Patcham Library on (01273) 296912
This launch event includes a Twitten Treasure Hunt with the chance to win a copy of the New Encyclopaedia of Brighton. For children there will be badge making, colouring, puzzles and creat a Butterfly Feeder.
So Why Twitten?
By finding out about your local twittens you can discover new things about your area. Many of the twittens follow old drovers routes – some even link up to help you walk large parts of the area without having to go near a road. They are often a short cut to the local shop or the bus stop. So there are lots of good reasons to go 'Twittening'.
Where can you get a twitten map?
From libraries in Patcham and Hollingbury
By ordering them from Transport Planning Team, HoveTown Hall, Hove, BN3 3BQ. Tel: 01273 290487
By downloading copies from www.brighton-hove.org.uk search for 'Twitten'
Editor's note: Sorry to those of you who have tried to access copies of the map. I have reported the problems to the relevant council department, and hope they will be resolved soon. In the meantime here below for you to download, is a pdf version which is not as large as the original, but will allow you to see how it will be presented.