Jack Galyer, Moulsecoomb School teacher.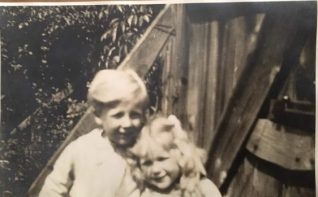 Photos provided by Jane Stewart and Steven Mead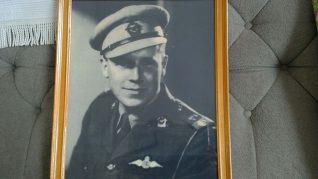 Photos were provided by Jane Stewart and Steven Mead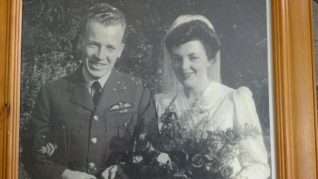 Photos were provided by Jane Stewart and Steven Mead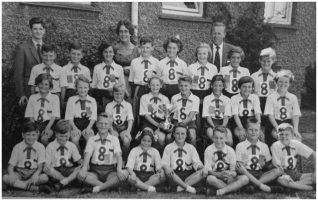 Photos were provided by Jane Stewart and Steven Mead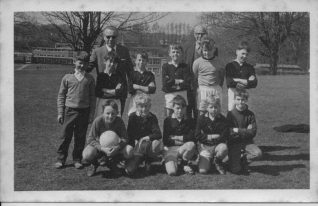 Photos were provided by Jane Stewart and Steven Mead
John Henry Galyer, known throughout his life as Jack, was born on the 22nd January 1920 to Helen and John. He was one of 7 children and they lived at 41 Southall Avenue. His father died when Jack was only 14 and the family then moved to 97 The Avenue. Jack left school at the age of 14 and went to evening classes twice a week to improve his chances of a brighter future. He was studying to become an electrical engineer and went to work at Allen West.
Air Force call up in 1941
In 1941 he was called up into the air force and sent to train to be a pilot in Winnipeg, Canada. After training, he was seconded to the South African Air Force where he had the most dangerous of assignments flying in what was known as the Takoradi route from Lagos to Cairo, 2,400 miles non-stop ferrying hurricanes with auxiliary fuel tanks strapped under the wings.
Prisoner of war
Jack was shot down in North Africa in 1942 and spent 3 years in Stalag Luft 3. Jack said that being a prisoner of war was terrible especially nearly being caught down one of the Tom, Dick and Harry tunnels later made famous in the film 'The Great Escape', 50 officers were shot because of their attempted escape. Like many of the men, he felt guilty about being shot down and not being able to help with the war effort.
Long march home
The worst part of that time though was the long march home in January 1945. It was the coldest of winters and in minus temperatures, the men from Stalag Luft 3 had to march from the camp in Sagan to Lubek, many of the men died on that march which started on the 27th January and ended on the 9th May 1945. (Details of this and the Takoradi route can be found on the internet).
Traumatic war memories
Like many of his contemporaries he could never talk about the war years, however, later in life he did touch upon his time as a POW and he became, not surprisingly, very emotional. When he arrived home from the war he dated Joan Riches who thought he was 'quite dishy'. Joan was born on the 15th March 1923 and lived at 22 Hillside, Moulsecoomb with an older brother Moreton and younger sister Betty. Her parents were Lillian and Harry Riches.
Married in October 1945
They married on the anniversary of his incarceration by the Germans on the 9th October 1945 at St Andrews church, Moulsecoomb, he always said that he'd been captured twice!! They lived in a flat in Lyminster Avenue in Hollingbury moving to 11 Hartfield Avenue in 1953. Whilst living in Lyminster Avenue Jack was in the reserve and regularly used to go to Redhill for weekends flying Tiger Moths.
Teaching in Moulsecoomb
On Jack's return to civilian life, he was given a set of second-hand golf clubs and decided that he would work at a job that would allow him plenty of time off to enjoy his new love of golf. He applied to Teacher Training College in Manchester and after qualifying, worked in various schools in Sussex. He was pleased to eventually be given a permanent position at Moulsecoomb Junior School. Living in Hollingbury meant that he could walk to school over the old Roman campsite, across the Hollingbury Park golf course, down into Wild Park and across the road to the school. He made friends with some of the other teachers, notably Stan Holland (pictured with the 4th year football team) and Margaret Hollingshead to name just two.
Sporting side of schooling
The first car he owned was a yellow Anglia in which he took the football team to matches with the help of Mr Holland and his black Rover. He loved his pupils and took great pleasure in teaching them especially the sporting side of schooling. He loved football and the sports days at Withdean Stadium, he also enjoyed the Chess Club he started. Jack was a great mathematician and loved making wooden mathematical puzzles. I was in Mr Galyer's class in 1967/8 and remember the yellow Anglia. He was a brilliant teacher but I well remember the time he came into the class seething and throwing his newspaper across the room because the Government had announced that we were converting to decimal coinage in 1971.
Still golfing in his 80s
Jack and Joan had 2 daughters, Lynn and Jane, and 3 grandchildren. Jane emigrated to Australia in 1972 and Jack and Joan followed in 1988 where he loved the weather and the fabulous golf club that he joined and where he played golf 3 times a week until his early 80's. Mr Galyer died in July 2005 aged 85. All the information here has been provided by his daughters Jane and Lynn and his wife Joan, now aged 96, who have very kindly given me permission to write his story.