Mystery photos of Brighton & Hove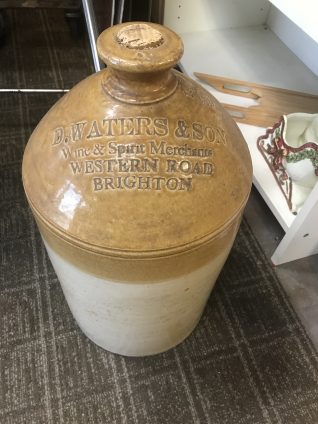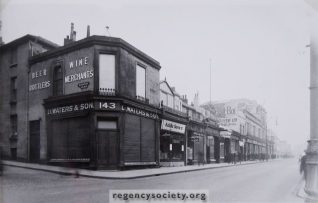 James Gray: The Regency Society
We were sent the accompanying image here by Frank Marcheski who wanted to know anything we could tell him about it. In fact, until 1864 the address on the stone jar, 143 Western Road, was a private residence. which was converted into a china and glass dealer.
Established Wine Merchants
D. Waters, in turn, established the premises as a Wine Merchant. until 1954 and it was during their tenure that the shop was rebuilt in the early 1930s as a part of the Western Road road widening scheme.