A 10-year chronology of the project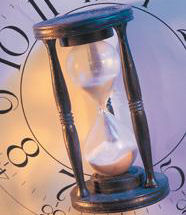 This timeline describes how My Brighton and Hove evolved from a museum exhibit into a community heritage website. You can download the timeline as a Word document at the foot of the page.
1995
Original My Brighton touch screen exhibit launched in local history gallery at Brighton Museum and ArtGallery.
Exhibit won a Gulbenkian museum award.
Prince Charles interacted with the exhibit on his visit to Brighton Pavilion.
1996
My Brighton cited as example of good practice by the Department of National Heritage.
Project used by the Museum Documentation Association to train museum curators in good multimedia work.
British Council sponsored curator John Roles to talk about the project in Australia, Italy and Portugal.
Similar 'My Town' projects inspired in Finland and Cambridge, UK.
1997
CD of the exhibit launched, co-sponsored by multimedia company Desktop Display, who produced My Brighton
Free copies sent to schools in the local area (Others sold for £9.99).
1999
Council gave £2,000 to Make Multimedia History group (voluntary organisation founded by My Brighton designer Jack Latimer) to do follow-up Internet project.
2000
60 volunteers started work on converting 'My Brighton' CD onto the Internet.
My Brighton and Hove website launched
2001
My Brighton and Hove open day held during Brighton Festival.
Website singled out as an example of best practice in collaboration between museums and community groups by the National Grid for Learning.
Featured on publicity for New Statesman New Media awards.
2002
My Brighton and Hove won Best Community Website award in Virtual Festival.
Site totally redesigned by team of volunteers.
Local historians join mailing-list to answer queries from website visitors.
Local editors appointed for neighbourhoods in Brighton and Hove.
2003
Council funds My Brighton and Hove to run volunteer training scheme, in order to include the views of some of the city's under-represented communities on the website
New PageMaker feature helps people easily add their words and photos to the site.
My Brighton and Hove project invited to make presentation at national museums conference.
2004
My Brighton and Hove commissioned by 24 Hour Museum to produce History Trail about Brighton.
Three Centuries photo tour published in collaboration with the East Brighton Bygones Group.
Site collects photos of the 1960s for the Brighton Museum History Centre.
The site has: "a national reputation as an exemplary local history site" (Jon Pratty, editor, 24 Hour Museum)
Site wins Best Community Website 2004 award in Virtual Festival.
Over 20 regular volunteers now working on the website
2005
My Brighton and Hove collaborates with BrightonMuseum on exhibition about Brighton Boozers
Site visitor figures double again over the previous 12 months.
A new 'My Brighton and Hove' oral history sub-group is formed.
Site wins Best Community Website 2005 award in Virtual Festival.
Site begins migration to a new database-driven content management system for contributory heritage sites, developed by Jack Latimer and Ian Grant.
Site collaborates in BBC People's War reminiscence project
2006
My Brighton and Hove founder members set up CommunitySites (www.communitysites.co.uk), a company providing software and support for community and heritage websites.
My Brighton and Hove commissioned by Brighton Council to run a workshop in the Friend Ship festival, encouraging kids to get involved with community heritage.
Visitor figures nearly double again over the year, to 3,800 visitors per day.
Site is completely re-designed and migrates to new content management system for contributory websites, designed by CommunitySites.
'My Brighton and Hove' has 2,400 pages, gets about 3,800 visitor sessions per day, and features over 750 places and topics in the city.
Download the timeline