Peace and austerity, 1945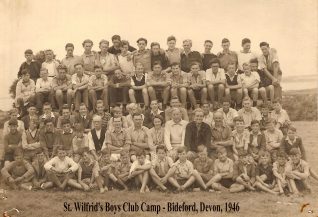 Photo from the private collection of Rita Denman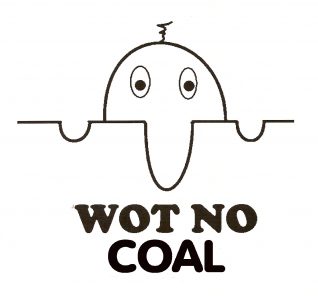 Image from the private collection of Rita Denman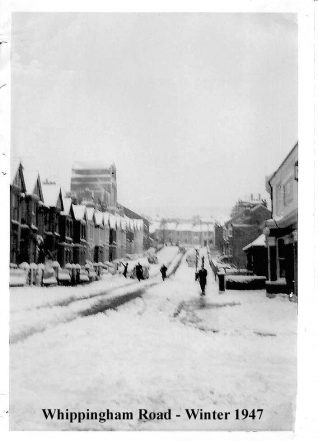 Photo from the private collection of Rita Denman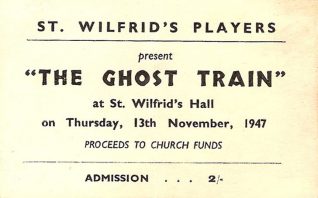 From the private collection of Rita Denman
With the ending of the war in Europe in May 1945 it was possible to begin to look forward to the future although everyone one was still conscious of the fact that many servicemen were still engaged in the war in the Far East. A general election was held in July of that year and a labour government under Prime Minister Clement Atlee was elected. At that time coming of age and the right to vote was 21 years.
Leaving school
Some imminent decisions had to be made about my own future as I left Brighton Intermediate School at the end of the summer term. It was also the final term of the Brighton Intermediate Girls School as it re-opened in the following September as Margaret Hardy School. I had no idea of how I was to earn a living and put the whole issue to the back of my mind. My mother and sister and I went away for a summer holiday, which due to wartime travel restrictions on the south coast was the first time away from Brighton for six years.
Victory over Japan and the atomic bomb
Following the end of flying bomb engagements at Tillingham in Essex, my father was stationed with 477 Heavy AA Battery RA at St George's Camp near Bristol. He managed to board us all for a week at Pill, a small village on the River Severn, for a few days in August. This was a very welcome change of scenery and it was while we were there that VJ day was declared.
Relief that hostilities were over was tempered by the knowledge that a victory had been hastened by the terrible force of the atomic bomb. This previously unknown force and its awful consequences were to hang over us all, throughout what became known as the cold war and has ever since become a threat to a peaceful world. In August the Elm Grove boys who belonged to the St Wilfrid's Boys Club had gone off to camp near Oxford, and it was there that they heard the news of the atomic bomb. It was one of the moments in life that can never be forgotten
My first job
Back home from holiday I needed to focus my mind on employment. At the age of 16, I was accepted for the position of an office junior with Premier Motor Policies Ltd whose premises were in Queen's Road, above a tailors shop and next to a public house on the corner of Church Street. I was engaged to begin on September 3rd 1945 at a commencing salary of £1 per week. There would be a trial period of two months.
The company dealt entirely with motor insurance and the parent company was Eagle Star whose offices were nearer to the station in Queen's Road. During the wartime the office had been running with a skeleton staff.   In 1939 petrol was rationed for private motorists but in 1942 due to the situation in Malaya and the hazards of the Atlantic convoys the ration for private motoring was cut altogether and only available for essential services. Owners' cars were laid up. With the ending of the war and private motoring anticipated the Branch took on two juniors. I joined an old school friend who had also joined the Company when she left school a year earlier. When a pre-war employee returned from serving in the forces, the Brighton Branch staff was complete.
Around 1946 a petrol allowance was again made for private motoring and this resulted in a flood of business to the office. In June and July there was as much business to deal with as the rest of the year put together. As I was eventually to deal with renewals, June and July of every following year was a hectic time for me. Petrol rationing came to an end in 1950.
Family entertainment
My father was demobbed in time for Christmas 1945 and life began to regain some sort of normality, although food and clothing rationing was still in force. Everyone and everything looked worn and tired but we were all together again. For those families whose loved ones had been killed on active service or in air raids life would never be the same.
We decided as a family to go to the Theatre Royal on a weekly basis, so, whatever play was on, we were regulars in 'the gods'. We saw everything from 'Heaven and Charing Cross' to 'Ruddigore.' One of the most memorable performances was by a young John Mills in ' Duet for Two Hands.' There was so much more freedom to life despite continuing rationing and we were able to visit relatives and enjoy long walks again without the continual worry of air raids. Soon after the war ended the famous entertainment ' Tuesday Night at the Dome' was inaugurated by 'Duggie' Reeve. Douglas was also well known for his organ broadcasts on the BBC Light Programme.  'Tuesday Night' was a family entertainment, which always drew a full house and I joined the Tuesday Nighters.
The winter of 1947
The year 1947 brought the hardest winter that most people could remember. Coupled with shortages of almost everything, and rations of essential foods cut, the patience of the population was tried to the limit. At a time when a deep frost lasted for weeks on end the shortage of coal on which everyone relied for heating was a terrible hardship. It is difficult now to imagine what this meant to a family with children. In the average home most floors were covered with linoleum with maybe a few rugs or a larger carpet in the best room. Central heating was far into the future, the lavatory was probably out of doors and very few homes had a bathroom or running hot water. Coal or logs (not very plentiful in towns) was absolutely essential. In the winter of 1947 it was a common sight to see young and old trying to find a source of coal. When were the coal trains coming in? Which coal yards might be getting a delivery? Anything was used from buckets to an old pram to get a few coals for fuel for one fire in the house. The cartoon character Chad appeared on many walls with the slogan 'What no Coal?'
A future husband and National Service
Following a terrible winter, it was a beautiful, warm, balmy summer, particularly memorable to me as I started to 'go out' with the boyfriend who would become my husband. He had just finished in the 6th form at Varndean School and intended to take a degree course at Brighton Technical College, but this was all on hold as National Service intervened.  Every man over the age of 18 was expected to serve in the armed forces for 18 months although this basic period changed in response to the Korean War. I had a large group of friends who were part of the congregation of St Wilfrid's Church and the activities connected with it. As the boys in the group reached 18 years they joined the army or the air force and served in the UK or Germany or the Far East. Others who had been old enough to serve in the wartime national service were coming home. The peacetime national service was not required of females.
Fashion – the arrival of the 'new look'
Fashion, if there was such a thing in wartime, had been very military with square shoulders and skimpy skirts to save material. Women wearing trousers had become commonplace and clothing was practical rather than feminine. Dior's New Look introduced in 1947 was a tremendous boost to morale and all my friends and I waited for the 'Look' to filter down to the high street. A special friend and I eventually had enough money saved to buy our heart's desire. She chose a red highwayman style and I chose a beautiful green coat with a fitted top and a long swirling skirt made by 'Seigal'. I think that by the time the 'new look' reached the shops it must have been 1949 when the clothing rationing ended.
Amateur dramatics
Rev Brian Matthews formed the St Wilfrid's Players in 1947. The first hesitant and courageous, if not foolhardy production was 'The Ghost Train'. It was what we would now term a very steep learning curve for a group of young people keen to take up amateur dramatics. The drama was as much behind the scenes as on stage as I remember the scenery being finished right up to the performance. What the group lacked in expertise they made up with enthusiasm. I am sure that the audience found the whole thing hilarious.   However the play was enjoyed and with lots of encouragement and the benefit of an experienced director, Mr Sidney Willes who joined the group, the Players went on to do great things.
Holidays and rambling
The Chichester Diocese began holding a summer school in August of each year and this was to be my first venture into a holiday under my own steam. With friends from St Wilfrid's Church these were always very happy and enjoyable holidays and a favourite place was St Audries at Quantoxhead in Somerset. This was my introduction to the West Country. The journey by steam train through the small villages was part of the enjoyment and anticipation of the holiday.
At about this time my circle of friends decided to go out on rambles, to explore our home county, something that had not before been possible. These were wonderful excursions discovering the beauty of our county and enjoying some very funny moments. The signposts, which had been removed as a wartime precaution had not been replaced so we frequently got lost.  We looked out for the cafes, which displayed the 'welcome to cyclists sign', as they provided an inexpensive basic meal.
Coping with sickness
My father belonged to the Hearts of Oak Society who paid a small sickness benefit when necessary. When I  commenced work I too joined the junior section at about 2/6d per year and received a large ornate certificate of membership. When I made an application for benefit for two weeks absence from work due to a bad bout of influenza, I was not eligible for payment. I decided that 2/6d per year for a certificate was not in my interests and withdrew from the scheme. At that time the Doctor was called only in emergencies and most advice was from the experience of the older members of the family or community. There was always someone ' who knew what to do'. In the past there were women who were experienced at helping to deliver a baby, and those who cleansed and laid out the deceased. In general people were much more self-reliant.
The introduction of the National Health Service in 1948 brought professional medical help to everyone.   The prospect of free medical, dental and optical care in exchange for a contribution to the National Health scheme seemed to be a bargain.   It was too much of a bargain as the labour government later decided to impose on adults, half the cost of spectacles and false teeth.
Post-war austerity
The highlight of 1949 was the ending of the chocolate and sweet ration and also clothing rationing. The low, nationally, was the devaluation of the pound. The population had come through some very hard times from the 1930's and the depression and wartime economies and post-war austerity. Saving everything from bits of string to money was a way of life for most. Thrift was a quality to be encouraged – if you couldn't afford to buy it, you went without until you could afford it. Some families contributed to a thrift club or a provident club, which was a form of hire purchase, but the borrowing on today's scale for day-to-day goods was unheard of. Debt was a disgrace and to be avoided. The words of the Dickens character Mr Micawber were held in my home as extremely good advice. "Annual income twenty pounds, annual expenditure nineteen pounds nineteen and six pence, result happiness. Annual income twenty pounds, annual expenditure twenty pounds and six pence, result misery."
Home entertainment
Home entertainment was still the wireless or a wind-up gramophone. Many homes boasted a piano and piano playing was very popular. A refinement to the piano was the pianola which was a cross between a piano and a musical box where cylinders played the piano automatically. My father played the violin well and the piano passably well. In the late 1940's I was learning to play the piano and I enjoyed singing.   Some of my most treasured memories are of evenings spent with my father in the little front room in Lynton Street, going through our repertoire until gone dusk singing and playing in the light of the street lamp which was just outside.
The 'forties' drew to a close and despite the problems and hardships that everyone was facing, optimism in the future with new ideas and opportunities was the hope for the 'fifties.'