Charles Matthewman Collins: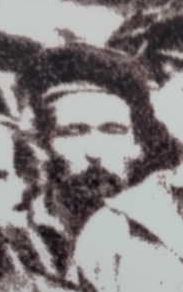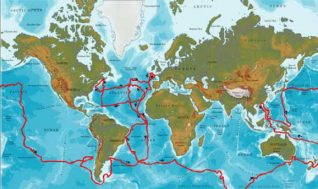 A life on the high seas
Whether choosing to take up the same trade, or working in a family shop or business, it's not unusual for a child to follow in their parents' footsteps when seeking a job. Contrarily, my great-great-grandfather, Charles Matthewman Collins, did no such thing. Born in Brighton to the rather quirkily named Charles Napoleon Matthewman (1822 – 1906, a plasterer), and Caroline Collins (1829 – ????, a laundress), Charles chose the high seas over a life of laundry in the family's then-home at 32 George Street. After a childhood spent between schoolwork and service, and a whirlwind Cornish marriage to Mary Frances Patching (1850 – 1918), Charles seemed to take more inspiration from his father's middle name than his trowel and plaster.
Challenger Expedition 1874
He joined the now-famous Challenger Expedition as an engineer in 1872, and embarking on a 700-day journey that would take him around the world by way of rescued German adventurers, strange creatures, a rather terrible on-ship orchestra and countries beyond imagination. While I'm not inclined to write at length about the Challenger's Journey, this first-hand account makes for a brilliant read.Departing from Portsmouth Harbor on the 21st of December, the HMS Challenger set sail for Portugal, carrying a crew of Scientists, Navigators, Engineers and Sailors. It's goal was to map the sea, discover new species and, for much of the crew, to get home in one piece.
Living at 46 Viaduct Road
Countless crew members fell victim to the journey, one was so unlucky he drowned before the ship even departed after falling between the dock and the ship. Thankfully for me, sitting here typing this now, Charles not only made it home, but went on to be one of – if not the – oldest surviving crew member of the expedition, having spent his days back on land starting a family at 46 Viaduct Road. He took up work as a whitesmith, also running a general store from his home, and had five children: George Anthony Collins (1879 – 1961), Ernest James Collins (my great-grandfather, 1887 – 1959), Elizabeth Clemson Barnett Collins (1888 – 1984), Edith Collins (1889 – ????) and Charles Collins (1891 – ????).