Louie Webb: aquatic performer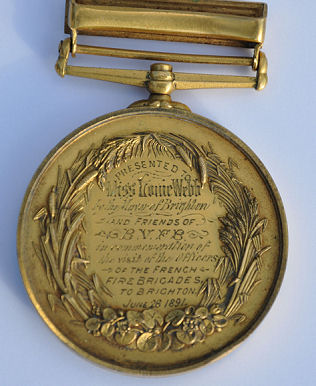 From the private collection of Colin Webb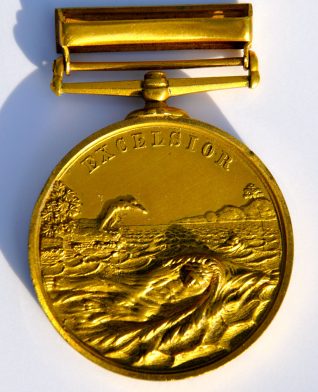 From the private collection of Colin Webb
Performed on the West Pier
My grandmother, Louie Webb, used to perform in a glass tank on the West Pier in the 1880s. In 1891 she was presented with this medal by the then Mayor of Brighton, Sir Joseph Ewart.
£5 from the Shah of Persia?
I would very much like to find out more about my grandmother and her amazing feats. Of course I would also really love to see a photo of her. It has been suggested to me that the Shah of Persia gave her £5 in the 1890s as he enjoyed her performance. If this is true, then there must be photos somewhere.
Can you help?
If anyone can suggest where I might find out more about Louie Webb I would be very grateful. Perhaps you could leave a comment below, or reply to Jennifer Drury who will pass on any information to me.
jennifer@mybrightonandhove.org.uk
The wording on the medal says:-
Presented to Louie Webb by the Mayor of Brighton and friends of BE V F B in commemoration of the visit of officers  of the French fire brigade in Brighton June 26th 1891