Brighton's famous dipper woman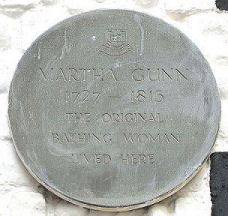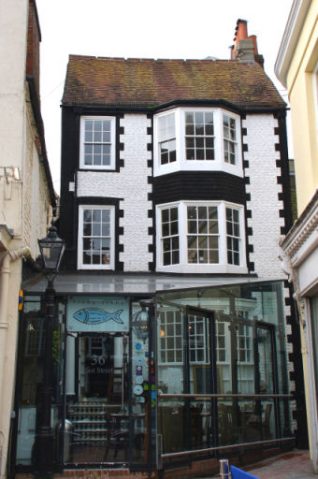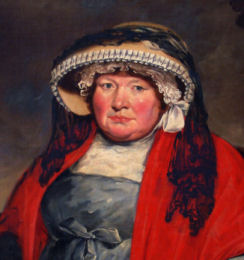 Royal Pavilion and Museums Brighton and Hove
Popularity of the sea cure
In the 1730s increasing numbers of people were visiting Brighton to take Dr Russell's sea water cure. As a result of this trend, therapeutic sea bathing was becoming very popular. But at this time men and women bathing together was not seen as proper. To be sure the bather's modesty was protected, special 'bathing machines', which were basically a hut on wheels, were introduced.
Machines pulled into the sea
The bather would climb, via a small ladder, into the hut where they could change into swimming costumes in private. The bathing machines were then pulled into the sea. People were often nervous about entering the sea, so 'bathers' and 'dippers' were employed to make sure their clients were not swept away.
Worked until old age
Martha Gunn (1726-1815) was from a very well-known local fishing family the Killicks. In March 1758 she married Stephen Gunn with whom she had eight children; two sons and two daughters predeceased her. She started work as a 'dipper' in her early twenties and did not retire until she was an old lady.
A real Brighton celebrity
She enjoyed a very special relationship with George Prince of Wales (1762-1830) and as a result became one of Brighton's first real celebrities. Martha's close association with the Prince of Wales resulted in her enjoying special privileges, including free access to the kitchen at the Royal Pavilion.
Buried in St Nicholas' churchyard
Martha died in May 1815 and was buried in the churchyard of St Nicholas' Church Brighton. The inscription on her tomb reads: "MARTHA, Wife of STEPHEN GUNN, who was Peculiarly Distinguished as a bather in this Town nearly 70 Years. She died 2nd of May, 1815, Aged 88 Years.

Read more about Martha Gunn and comments from her Brighton descendants here.