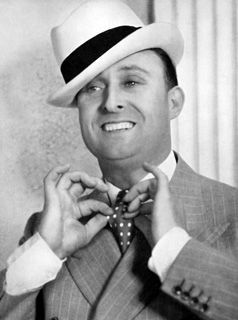 As these pages show, Max Miller was considered to be Brighton's greatest comedian. For the record, he also spoke with a typical Brighton accent. He is often said to have been the greatest stand-up artist of his generation. Max lived in Brighton and travelled back and forward, by train, to London when he was performing there.
Considered obscene by my father's church
People in my father's church said Max was obscene. They must have gone to see him a few times to check. He was not of course obscene, but was certainly mildly vulgar at times. He did not say anything your grandmother would object to. Clips of his routines can be found on the net and are still funny after all these years.
The last train held for him
On one occasion, Max's show in London overan, and he had to make a dash to Victoria station to catch the last train home. He got to the station too late but found that they had 'held' the train for him. It is hard to imagine any other star being able to have that courtesy paid to them. I was too young to have seen Max Miller but I wish I could have done.