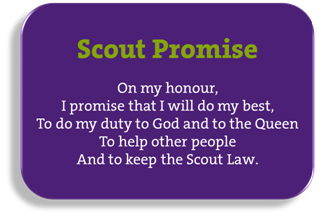 My brother and I joined the cubs scouts of what was the 20th Brighton( Moulescoomb) pack which met in the junior school hall. After I was old enough to join the scout section I used to go down to The Old Barn on Thursday evenings. The place smelled of old rope and well-aged wooden beams, with a number of kayaks stored within those beams.
Remembering our leaders
I remember doing so many things in preparation for camps, hikes and day trips out.
However, the main memory I have was of our scout leader Cyril, Skip, Jancey. He was truly dedicated to that group and would go to incredible lengths in order for us to experience so many great things.
Cyril – an inspiration
I made it all the way up to APL of Kestrel Patrol in my time there. Many years later I used to volunteer at my local group and then at another group that is run by my brother. Cyril inspired us both to try and give back, even, just a fraction of what he gave us.