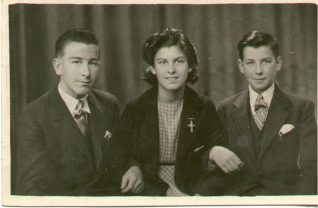 From the private collection of Karen Schell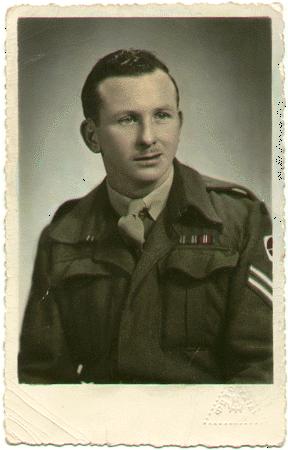 From the private collection of Karen Schell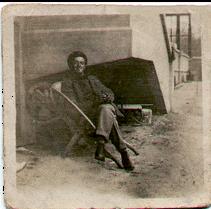 From the private collection of Karen Schell
My father, Frederick Marchant, was born in Brighton on July 4, 1927. He loved the city. It was one of those subjects that his eyes would sparkle for.
William Street
He was born while they lived on William Street (now gone). His father, also Frederick, was a good friend to Louis Morris who owned a couple of boarding houses in the area. As a mechanical engineer and a bit of a pugilist (boxer), he helped Louis with what needed to be done around the complex. I wonder if anyone has a picture of these houses as dad remembers Louis altered the facade of the house on Carlton Hill to include a huge plaster bust of Queen Victoria.
Henry Street
They then moved to Henry Street where they lived over the garage that his father ran. He did all kinds of motor car work (banging out dents, mechanics) as well as electrical work (charging batteries, fixing radios and acetylene lamps on the cars). Up the street was the bus garage, which the Orange coaches ran out of. My father says he learnt many a "blue" word, which he muttered with other baby talk; as his father would take him with him when working for them.
Cobden Road
Finally in 1931 they moved to the Hanover Ward and lived at 4 Cobden Road. His father ran a garage, at this time, on Richmond Street. In the midst of a depression, business wasn't so good – so he would take work outside from time to time. Dad remembered a time when his father worked for the Worthing Fruit and Flower Company in Hove. I'm afraid he lost that job when he handled a striking worker with a strong hand.
Favourite activities
My father attended primary school at the Finsbury Road School and continued at St. Joseph's on Elm Grove. His favourite activities were:
Singing under the Pier for pennies.
Riding box cars down the road beside Tamplins Brewery (they would keep watch at the cross road because they couldn't stop for cars on time.
Walking up to the race track to watch the horses.
Sneaking into the Scratch movie theatre on one ticket (the group would sneak in the side door)
Best friends
Some of his best friends were:
Les & Desmond Macey, Gerald Hyatt, Billy Wolvin, and his old sweethearts Doreen Cooper and Mary Wickson
I wonder if Dad remembered Doreen's name incorrectly and it's actually Rita Cooper who has contributed quite a bit of information. Her memories seem to shadow his own.
All good things come to an end
But, all good things come to an end. Through a nasty break-up between his parents, Dad and his siblings (Pat, Bertie and Bridie) were placed in an orphanage (first at Little Hampton and then Orpington) by their mother to keep their father from seeing them. This was in 1940 at the tender age of 13. They never saw their father again as he died in an industrial accident in 1942.
I've spent the last 7 years trying to track down their father. But, alas, it looks like he changed his name at some point. I've shared the story of my search here: My Story if you would like to read more.
That's about all I can remember right now. It's a place that is filled with a fairytale quality to me. Thanks for reading.