Frank T Andrews: Sussex Yeomanry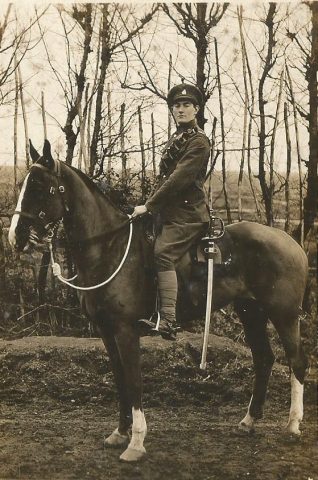 From the private collection of Sue Lloyd
Sussex Yeomanry soldier
Frank Andrews lived and worked in Brighton. He was in the Royal Pavilion Corn Exchange Dance Band.  He joined the Sussex Yeomanry at the beginning of WW1.  He later went to France and was wounded and spent some time in hospital.
Music saved his life
When he was in the hospital, on hearing he was a violinist, a nurse gave him a violin. Frank always said the violin saved his life because he was so good at entertaining the troops, he was not sent to join his regiment at the front line.  The violin had the names of other patients scratched on its back, these included the names of two Victoria Cross holders. The violin was a treasured possession which Frank kept until he died.