Hove Grammar School old boys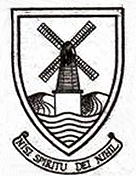 We have a website which is run by the remnants of the old boys association (now defunct) – for your interest and as an online archive of the school as we remember it – may even find an image of yourself as you once were.
We are actively seeking more images and anecdotes about the school so why not roust around in your attic (you know you always meant to) and scan those images, then send them by email to web@hovegrammarschool.org.uk. Arrangements can be made for you to send them to us and we will do the scanning for you and return the photos.
Our school days at the "County" (as it was commonly known until about 1957) raise a variety of emotions. Some loved it and wish that things were like that again but others have mixed feelings or even have downright distaste for the old order. The Guest Book on the opening page of the website gives you an opportunity to let us know you're still around and you may even like to let us know how you are getting on.
Many have used the site to tell all what they think about their "grammar school education" and some try to contact old friends. Website at: www.hovegrammarschool.org.uk