Thomas Comlidge: Shoemaker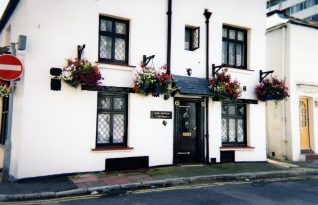 Photo by Elizabeth Wickstead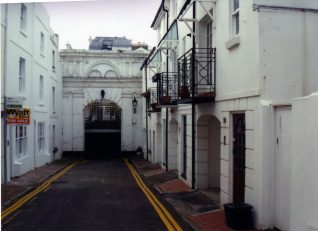 Photo by Elizabeth Wickstead
Change in house numbers
Ancestral research of the 1824 Trade Directory shows Thomas Comlidge, Shoemaker, living at 4 Norfolk Street , but within a few years his house number changed to No 5, where he remained until his 1851 death.
Family continued in residence
His family continued in residence as late as 1905 as shown in Trade Directories of that period. Other family members lived at nearby Norfolk Building where delightful terraced buildings of the same period are now accessed via Sillwood Street.
Seashore access?
A blocked archway suggests the cu-de-sac may have led into Norfolk Street, giving easy seashore access for Thomas' widow Sarah Comlidge, to conduct her business as a bathing-machine proprietress (1891 census).
A family tragedy
A distressing event concerning 5 Norfolk Street is reported by the Brighton Herald 14th June 1841 edition, when Thomas Comlidge lost his 19 year-old son in a tragic bathing accident, but that is another story.