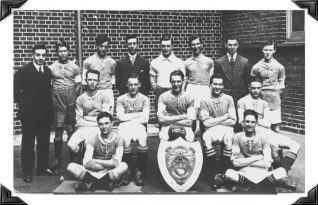 From the private collection of Leigh Sturgeon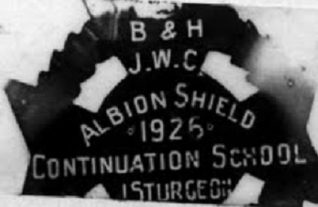 From the private collection of Leigh Sturgeon
Looking for information
I am keen to know if anyone has information regarding the School and trophy in these two photos. The first photo is of the school football team who won the Albion Shield trophy for season 1925/26, which my father was a member of and can be seen seated crossed legged at the front on the left of the photo.
No details given on photo
There are no details on the photo, the only information being on the football being held which reads 'Season 1925/26'. The second photo is of the inscription on the back of the medal my father was presented with for being part of the winning team which reads,
B & H
J.W.C
Albion Shield
1925
Continuation School
J. Sturgeon
I would like to know where exactly this school was sited in Brighton/Hove and the connections, if any, between Brighton & Hove Albion and the trophy/shield. I appreciate it is a tall order as it was so long ago but any information would be gratefully received.