Book Launch: Brighton's POW spy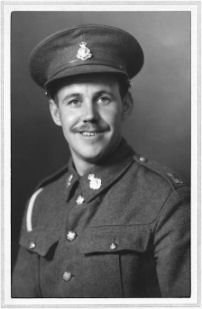 From the private collection of the Beattie family
Location:Jubilee Library
Date:Saturday November 5th 2011
Time:2.30pm
Secret diary
The secret POW diary of a soldier from Brighton has just been published, telling the extraordinary story of the British prisoners who were spying for MI6. Reg Beattie, who lived in Coombe Road, Brighton, was a member of the Sussex Yeomanry who was captured on 28 May 1940 whilst covering the retreat to Dunkirk. He was marched across Europe with thousands of other starving prisoners to the huge POW camp at Lamsdorf, Stalag VIIIB. All this time he kept a diary, written in tiny, neat script.
Working for MI6
In July 1940 Reg was moved to a new camp in Upper Silesia where the Germans were using slave labour to construct a new petroleum plant. Here he met John Brown, who created a network of civilian workers who were able to pass coded messages back to MI6. Brown took Reg into his confidence and they were soon working closely together.
Continuing espionage work
In the spring of 1943 Brown was asked by the German Foreign Office to run a special 'holiday camp' for British prisoners drawn from camps all over the Reich. Brown agreed, seeing this as the ideal cover for his continuing espionage work, and he took Reg with him. By December 1944 the Gestapo were wondering why there were so many well targeted bombing raids at strategic locations around the camp so Genshagen was closed down and its staff interrogated.
Old Bailey trials of war criminals
Reg found himself back in Lamsdorf just in time to take part in the notorious death march in which the POWs were forced to march away from the advancing Russians.   He was eventually freed by Patton's Third Army. The information that he helped to collect was used in the Old Bailey trials of Lord Haw Haw and John Amery, both of whom were hanged for treason.
Book published by his son
It was a near miracle that Reg managed to keep the diary with him through nearly five years of captivity. He died in 1979 and the diary was recently rediscovered by his son who has published it as part of an illustrated book telling the whole story and entitled 'Captive Plans'. The book can be obtained at City Books.