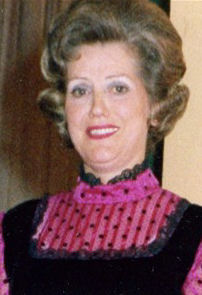 From the private collection of Marny Pigott
Avoiding the workhouse stigma
My mother, Gladys Bradley, was born in Brighton workhouse in 1921. Her birth certificate shows the location as 250 Elm Grove which became the norm in latter years to avoid the stigma of the workhouse. Her mother, also Gladys Bradley, visited once or twice but then married (not to mum's father) and did not reclaim my mother. Mum remained in the care of a woman whom she called Aunt, who cared for about half a dozen or so children. I assume this was a nursery area of the workhouse although my mother seems to have been there some years.
Fostered by a couple
I am unsure of the age at which Mum was taken away, fostered I suppose, by a couple who seem to have been Aunt's parents. Their surname was probably Sutton and Mum called them Grandma and Grandad although she was adamant that they were not blood relatives. She lived happily with them in Malmesbury for a time and I know that she attended primary schools there.
Brighton was always home
Mum went to work in a bakery at the age of 13, probably contributing to her later lung problems, until about the start of the Second World War when she came to London to work in the Naafi at Millbank. We always went to Brighton for our day trips and made our way straight down to the beach. In 1979, I bought a house in Finsbury Road, which is near to Elm Grove, and she loved that little house. From that base we often walked in the Lanes, and the North Laine. Mum loved London but I think Brighton was, on many levels, still home.