John Hollingdale: Brighton sailmaker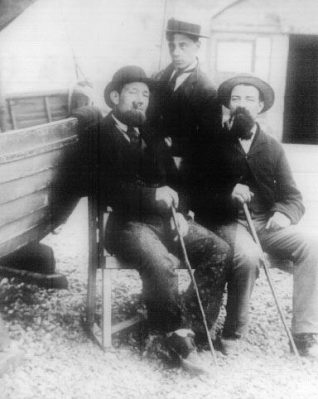 From the private collection of John Hollingdale
My great grandfather, John Hollingdale, (seated left in photo) was a sailmaker and had his yard in Brighton. Family legend has it that he had a very large yacht in which he was shipwrecked off Brighton pier.
Signed away his fortune
Being illiterate, he signed away his large fortune and, by the 1881 census, he was living in London's East End, working as a stationary engine driver at a brewery.