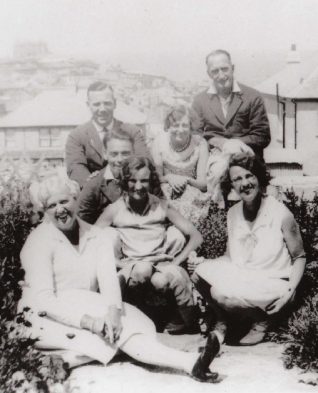 From the private collection of Val Clark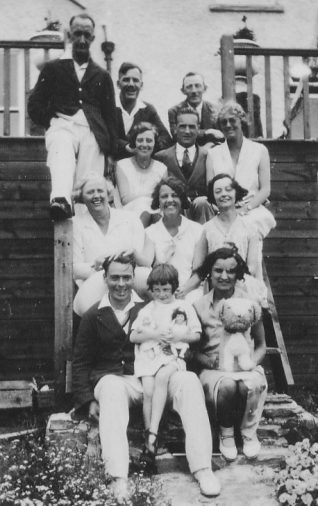 The first photograph here shows my mother, Cecilia Wiles, squatting in the front row between the older lady on her right and the girl in glasses on her left.
My mother was born in 1903 actually in Hastings, but she went to school at Lourdes Convent during her teen years. I therefore put her age as around 17-19 years, meaning the photo was probably taken about 1921-23.
My mother married Bruce Gordon Wade in 1932, son of Walter John Wade, the owner of Wades department store in Western Road Brighton.
Julia Louisa Powell, my maternal grandmother, was born to Jane Ann Powell in 1878 and was living with her mother and grandparents in the 1881 census at 11 St Martins Street, Brighton.
Jane Ann Powell later married a Henry Gaffney, and Julia took on his name. Edward Gaffney was born to Jane and Henry in 1889. Henry worked for the railways as a boiler maker and they lived in Winchester Street and then Princes Road.
Julia Wiles married Harry Wiles (living with his mother, Emma Sophia Wiles, 93 Upper North Street) in September 1902 at the parish church of Preston.