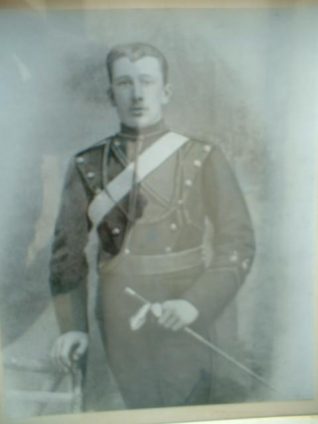 Photo suppled by my mum Winnie, who dug all our history out of the blitzed ruin of 40, Sussex Terrace 1942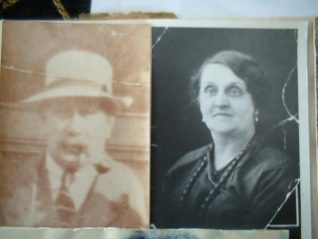 Photo supplied by my mum Winnie and her shovel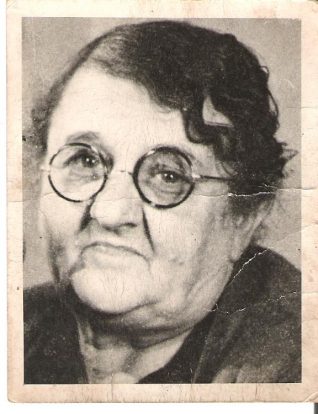 Photo supplied by my mum, Winnie
The first child that lived – or at least the first one I know of – was my Granddad Charles William. He was born in 1871 at the family home at 15 Tidy Street. After that came Alfred in 1874, Nelly in 1876, Ernest in 1879, and Nora in 1881. I know there were others, but if they lived, all pictures were lost when our house was bombed in 1942. Also living at the house was William's niece Frances C Wingfield, who was born in 1871. My great-great-granddad William worked as a greengrocer's assistant, and eventually became a partner I think, as my Granddad owned it later on.
My Grandad Charles
As my Granddad Charles got older he eventually decided that he needed a bit more adventure and decided to enlist in the army as a Donkey Whollapper or Lancer to the rest of the Army. On the 23rd April 1889 he enlisted in The 5th Royal Irish Lancers. He was 18 years and 4 months old. This is a photo taken not that long after he joined. But I'm jumping ahead of myself, because on Christmas Day 1894 (another present saved!) along with about six other couples a mass wedding took place at St Peter's Church Brighton and he married the beautiful (she told me herself) Edith Willard of Queens Park Rd Brighton. I don't have a picture of my Grandmother at this time but will put photos of them both in their middle age further on.
South African War
My Granddad Charles served in the South African war where he was wounded and discharged. However, he was recalled less than a month later and went straight back again. After serving for another two years, he left the army with his little clutch of medals and returned to his home at 70 Franklin Rd Brighton. He had been busy in the family producing department. By 1902, when he returned home, he had at least two children, Charlie and George, and two or more who died at birth.
Emigrated to Australia
Charlie served in the first war and was very badly shell shocked and stuttered terribly. After he married, he lived on Bonchurch Road. George lived in Whitehawk up until the late 40s and then went to live in Australia. Before I get too far ahead these are some photos of my Granddad and Nan in about the 1920s. He died just after the Wall Street crash in America, which nearly made him go out of business.