Mayor of Brighton & Hove 2008/09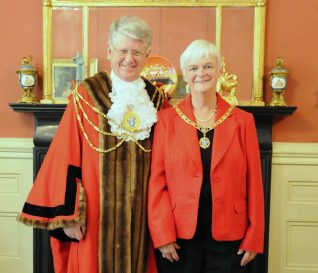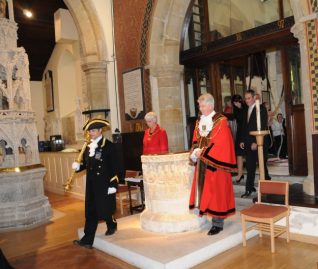 On Thursday 15th May, the new Mayor of Brighton and Hove, Councillor Garry Peltzer Dunn, accompanied by his wife Mrs Chip Peltzer Dunn, was inaugurated in a civic ceremony.
The Mayor is the first citizen of Brighton & Hove and represents the council at public affairs, civic and ceremonial events both in and outside the city. The Mayor has a social and ambassadorial role to play and is a figurehead for the community. Councillor Peltzer Dunn has chosen four locally based charities to support during his year –  the  Alzheimers Society, the Martlets Hospice, the Rockinghorse Appeal and the Sussex Heart Charity.
The new Mayor and Mayoress carried out the first duty of their year of office when they attended the Parish Eucharist which was held at St. Nicholas' Church, Brighton.