Annie Harvey, resident of Hanover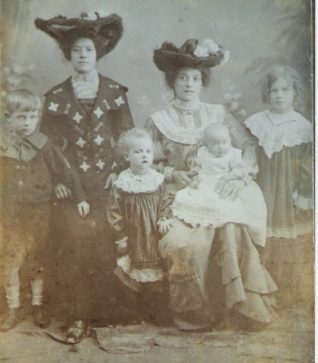 From the private collection of Jane Hanick
Annie Harvey (neé Gandey) my great grandmother, lived and died in the Hanover area of Brighton. She was born at 5,Claremont Place in 1879, and died a few streets away in Lincoln Street.
Her occupation was Ironer, which along with laundress was typical of the manual jobs open to poor women at that time. She had eight children, all of whom survived into adulthood and old age. When she died aged 42 years in 1920 of 'consumption' (tuberculosis) her youngest child was just three years old.
These days we take anti-biotics for granted. It is difficult to imagine having to live without them, and the struggle just to survive and raise a family.