'Uncle' Jack Howe: children's 'entertainer'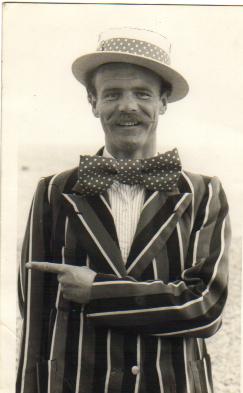 Photo belonging to Madeleine Saunders, Jack's daughter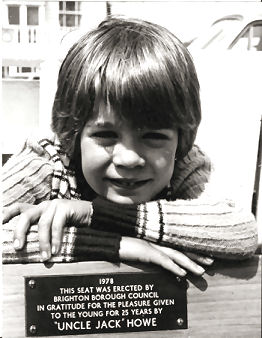 From the private collection of June Churchill
'Uncle' Jack Howe worked for Brighton Corporation as a welfare officer but during the summer holidays had a stage at Peter Pan's Playground where children were invited to entertain the audience. Children would sing, dance, recite poems etc and be rewarded with a lollipop. One of his 'discoveries' was Carol White of 'Cathy Come Home' fame.
Loved 'his' children
Uncle Jack came from Wakefield in Yorkshire and lived with his lovely wife Edna in the flats in Ditchling Road. When his daughter and son-in-law(my last school teacher), emigrated to New Zealand in 1970, they wanted Jack and Edna to go with them. He said he would go when he retired as he would miss 'his' children during the summer. He loved children and he and Edna were often seen at jumble sales buying good clothing, which was washed and repaired, if necessary, and given to the poorer children in Brighton.
Jack died in 1976
Edna went out to visit New Zealand, but Jack would never go, vowing that when he went it would be to stay. Unfortunately Jack never got there as he died suddenly in 1976 (he was my eldest son's godfather). Edna did go to New Zealand where she lived with her daughter and son-in-law until her death in 2008. There was a commemorative seat put in Peter Pan's Playground, but I do not know what happened to it.
The 'Jack Howe' bus
I questioned Brighton & Hove bus company as to why there wasn't a bus commemorating 'Uncle Jack'. Thanks to my question and with the information I gave them, there is now a bus dedicated to Jack Howe.