The early years of Brighton's greatest athlete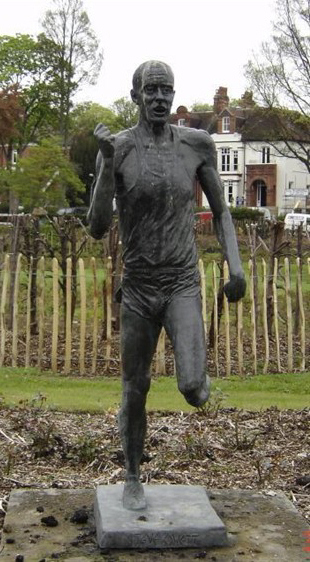 From the private collection of Jennifer Drury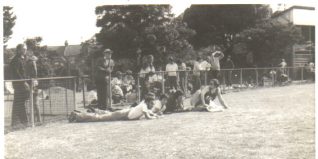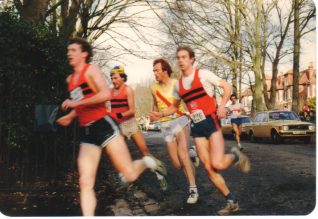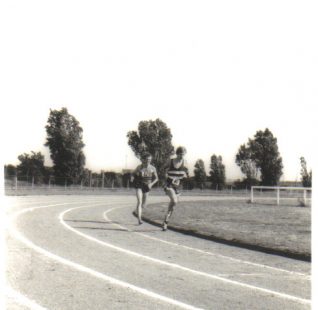 I joined Brighton and Hove A.C as a middle distance runner  in 1974, soon after arriving in Brighton, and looking back now on the era that was to follow feel very privileged to have been part of what I now believe to have been a golden era for athletics  in Brighton. I came to be part of what was a very successful road, track and cross country team and although I was never one of the stars did go on to achieve some excellent times.  Perhaps one of my best races was winning the Sussex 20 mile title in 1987 in 1hour 48 minutes and yet a few weeks later not making the Brighton and Hove 12 man team for the Southern Road relay at Wimbledon. I say this to illustrate the quality of the athletes in that era, foremost among then was Steve Ovett, Brighton's best sportsman of the modern era.
Getting involved at Varndean
It was at Varndean that Steve began to get involved in athletics and once it was realised that he had talent his father took him to join the local club, based at Withdean, Brighton and Hove A.C.  Training nights were Tuesdays and Thursdays and to begin with Steve had a go at a variety of events and it was during this phase of his athletic career that he broke the Sussexr3ecord for the junior boys long jump with a jump of 20 feet6 inches.
First honours
In 1970, Steve represented Sussex Schools in the National Schools Cross Country championships, getting his first taste of national competition and the excitement and drama of a weekend away with a strange family. Five months later in the English Schools Track and Field Championships, Steve had his first major victory on the track when he won the 400 metres in 51.8 secs.  Two years later just before  his last English Schools, Steve won the 800 metres in the Sussex Champs at Withdean  in a record time of 1 minute 52.5 secs and he was destined for a successful international career.
Training with the boys
By now Steve was training with the seniors of the club and I remember many enjoyable runs on the Downs on a Sunday morning, meeting in StanmerPark for a 10 mile run to Blackcap, Ditchling Beacon and then back. Most of us, including Steve and his regular training companion Matt Paterson, would then run home making for a total mileage of about 18-20 miles. Tuesday evenings we would meet up at Withdean for a track session and such was the quality and quantity of athletes the club we had then that we often had two groups. If it was early season, Steve was quite happy to run in the 'B' group doing his reps of 12/400metres or whatever Keith Hazeltine, the senior team manager, had dreamt up for us. In the early-mid 70's Barry Tilbury was coaching Steve but when Barry move away, Steve began to develop a coaching relationship with Harry Wilson and this partnership was to remain throughout Steve's golden years.
A UK best
Steve was to burst on to the senior scene in 1973 when in a race against the best British 800 metre runners Steve ran 1 min 45.1 secs a UK best for a 17 year old. Steve would go on to win the European Junior men title that year. A year later, his first as a senior, Steve broke the four minute barrier and took a solver in the European championships.
Training with Matt
Over the next few years Steve was to develop his training which was based on a high mileage with morning and evening training runs with Matt Paterson and a long run on a Sunday morning. He would do the full cross country season and the road relay season in the Spring, culminating in the famous 12 stage relay at Wimbledon Common. Throughout this time Steve competed for Brighton and Hove whenever he could and he was to provide inspiration for many of the lesser athletes on the team.
He had enormous strength
A measure of the strength that Steve was to develop was when in 1977, whilst acting as the chauffeur to some of the boys doing the Dartford Half marathon, Steve decided at the last moment he would do the race and promptly won the race in just over 65 minutes beating a current marathon international in Barry Watson into the bargain. Just a week later in Dusseldorf  at the World Cup event, Steve was to beat John Walker the reigning Olympic champion in a new UK record of 3,34.5 . Such was Steve's range that that winter Steve was to win the Inter Counties Cross Country (1978)  a prestigious title in those days and come 4th in the National Cross Country (1978) against some of the best distance runners in the world. Later that year Steve was to win his first major international title when he won the European 1500 metres in Prague in3.35.6 after having finished 2nd in the 800 metres.
Moscow
1979 would see Steve contemplating the emergence of Seb Coe who was to run some scintillating times that year. Steve though  would remain unbeaten throughout the season and indeed was in the middle of an unbeaten run at 15oo metres that would last from May 1977 to 1st August 1980. The race that was to end Steve's unbeaten record was of course the 15oo in Moscow when he came up against Seb Coe. Steve had already beaten Seb in the 800 metres in a race that Seb was supposed to win. Steve was to run a tactically superb race following the leaders through to 110 metres from home when he unleashed the kick that he was famous for leaving the field in his wake. Seb Coe had allowed a gap to develop which he did not cover and despite a late rally could only finish 2nd. The 1500 was a different story as Steve, tired from defending his unbeaten record of 42 races succumbed to a resurget Coe. The East German, Jurgen Straub dominated the race in the early stages and running a third lap of 54.2 secs stretched the British pair. Coe was able to hold on until  the home straight when he overhauled Straub to win gold. A tired Steve finished third. Both British athletes won their gold medals but not in the races that they and the general public expected.
Four years later at Los Angeles the British were so nearly to win all three medals but for Steve this was to be a totally different experience.