People packed in like sardines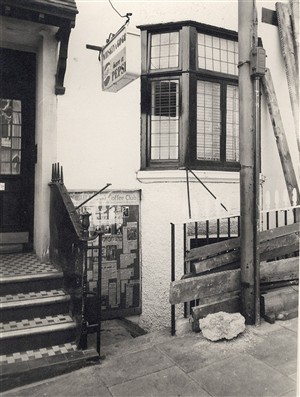 Royal Pavilion and Museums Brighton and Hove
6d entrance fee
I fondly remember the Whiskey-a-Go Go at No. 4 Queen Square, Brighton. I used to go as often as I could in about 1961/2 I think. Loved this place to death. It cost 6d in old money entrance, but in exchange on the door they gave you a raffle type ticket which could be exchanged at the coffee bar for a coffee or a coke.  I recall that whilst the place was only small, it was usually so crowded, people packed in like sardines – would never have got away with it today!
Rockola juke box
It could take almost 20 mins or more to get from the door to the coffee bar, and then another 20 minutes to get to the juke box.  I recall this was a Rockola brand, and had heaps of my favourite tunes on it. My particular faves were: The Shape I'm In by Johnny Restivo and Peggy Sue got Married by Buddy Holly. Juke box cost, I think, 6d a play, and three for a shilling. Gosh, the memories come flooding back – I would have happily lived in this place if I could.  
Do you remember this club? Or did you have another fave? Please post a comment below
It was magic for me
Tom Williams was the manager, and his office at the back had a sign over the door – "Sheriff's Office". I was only about seventeen when I first went there, and can still recall the utter embarrassment one Sunday afternoon when my Mum came to the door looking for me as she disapproved of the place. I went down to the Whiskey whenever I could, as being so young it was magic for me and I will always remember it fondly. I recall Harvey Holford often had his big red American Cadillac car parked outside, and sometimes he could be seen driving around town. He was a legend in Brighton, as he owned the two drinking clubs above the Whiskey; one was called The Blue Gardenia Club.