Memories of Amberley Drive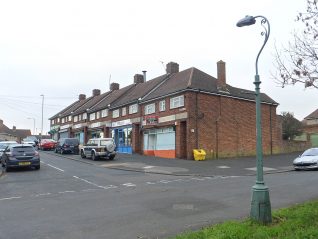 I was born in Hardwick Road in a flat and moved to 83 Amberley Drive when I was about 5 with my mum and dad and sister. There are so many memories I have read about the shops in Burwash Road… Mr Bullen and Mr Silk who was deaf… I can still see their faces. I remember going round to the rent office with my mum. And playing in the park by Harmsworth Crescent.
I loved living here
I went to both West Blatchington infant schools and then went to Nevill County Secondary School… Have so many memories of my neighbours and school friends of whom the majority lived in that area and Midhurst Walk. Loved living there and of course, I remember the day my dad saved up to have central heating put in.
Even as a young child it was safe to play out
There was a van that used to come every week with cakes and bread. Then there was the coalman delivering coal for the open fire and that weird thing in the dining room. I was born in 1962 and my sister 1957 and we frequented the Downsman pub…when the Coldicotts were publicans (when I was old enough of course). We lived there for about 23 years then moved to Florence Avenue in Hove with my mum and dad, as we had awful neighbours and did a house swap… Great memories of playing on the streets even as a young child… no worries or trouble in those days.