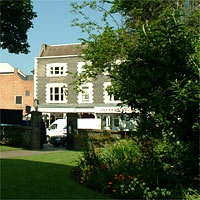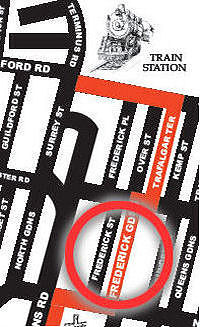 This lovely walled garden is a calming spot. It contains an early nineteenth century Quaker Meeting House.
The town centre is full of non-conformist places of worship. There's a Swedenborgian mission and a gorgeous synagogue nearby. Yet the Church of England church is on the hill outside the town, out of sight, out of mind.
This has always been a radical city. Brighton voted for the first Labour MP in Sussex. It is Britain's largest gay city outside Central London. There are two universities. Brighton goes its own way and bucks the system.
Update
The Quakers have never been the Friends' Centre, this educational centre was part of Quaker outreach and is a common misunderstanding in the wide community. The Friends, Centre moved
from Ship Street two years ago and is now based in Vine Street,
Brighton with the same range of educational studies held at venues
throughout the city
Tony Tree