Church of Christ the King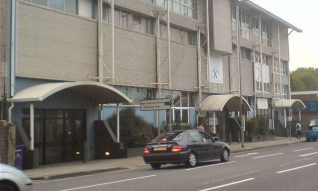 Church of Christ the King has been meeting in the old Comet Warehouse since 1993. The building has undergone major renovation and extension and now boasts a fine auditorium for upto 1000 people. The church has an attendance of more than 1000 on a Sunday divided between 2 services in the morning and evening.
CCK, as it is known locally, is an independent church. It is part of the Newfrontiers family of independent churches which have churches in nearly 40 nations. Evangelical Protestant by persuasion the church adheres to the Bible, which is preached each Sunday.
The church is actively involved in the community with ministries to many disadvantaged sectors of society. All are given a welcome and receive care when sought. For more information visit www.cck.org.uk