Known to double as a recording studio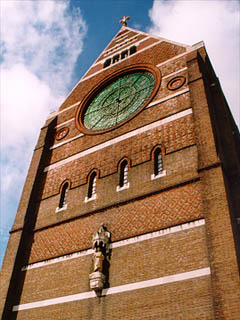 The first time I went into St. Bart's, I did so just to see if it was all one floor inside. It is, and the high ceiling provides such good acoustics that the church has been known to double as a recording studio! It is allegedly built to the dimensions of Noah's ark, though you might be sceptical about anything that shape being able to float.
I pass close to this place on a regular basis, and I often try to imagine what it must have looked like when it was first built, and how much it would have dominated the area around it.
St. Bartholomew's is open to the public most days, and entry is free (although donations are appreciated).