First vicar: The Rev George Hewitt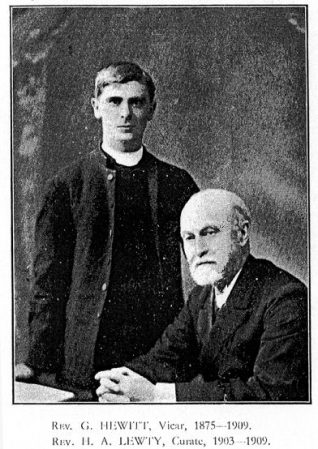 From the private collection of St Luke's Prestonville
The first vicar of St Luke's Prestonville was The Rev George Hewitt. He began his ministry on the 11th June, 1875 when the church was opened for divine service. The Rev Hewitt was formerly a Curate of Christ Church, Southborough, near Tunbridge Wells. The sermon on this occasion was preached by the Bishop of Chichester.
Served the parish for 33 years
The Rev Hewitt was inducted on 7th April 1877, and an ecclesiastical district was legally assigned to St Luke's on the 22nd February 1878. George Hewitt was a popular and hardworking vicar who served the parish for 33 years until his death in 1909.
Oversaw major structural work
During his incumbency necessary extensions and enlargements of the church were carried out, and over £10,000 was raised and expended by the church. He oversaw the addition of a north aisle which was necessary to strengthen the stability of the church which had been severely damaged by a great storm.