A Saturday afternoon ritual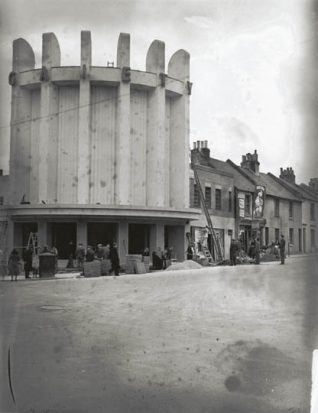 Royal Pavilion and Museums Brighton and Hove
My pocket money treat
The Gaiety Cinema evokes many memories for me. During the 1950s I went every Saturday afternoon without fail. It cost 9d to get in, a large amount when I only received 1/- a week pocket money. A friend's father started to take us, but when we were older a small crowd of friends would meet and go together. If we didn't bus it there, we would have a few pence to spend in the sweet shop in the cottage at Pope's Folly.
Stay as long as you liked
The Gaiety was quite grand and imposing, I suppose it had Art Deco features although I didn't realise it at the time. Like all cinemas at that time it gave good value for money. Two films, cartoons and the Pathe News were watched with fascination, only one of the group had a television at home. The films were shown continuously and you were never asked to leave after the film finished. We'd arrive at any time convenient to us and just sit there until we recognised the film being repeated.
In by the back door
There was a back entrance in Hollingdean Road that some of the boys would sneak through when a friend opened the fire door from the inside. I never had the nerve to do this, as I feared the consequences if my parents found out. The usherettes did a good job of supervising the crowds and there was never any trouble there with the young people. I was very sad when the Gaiety closed, although I had moved on from the Saturday afternoon pictures by then. When visiting Sainsburys I often think of what used to be there.