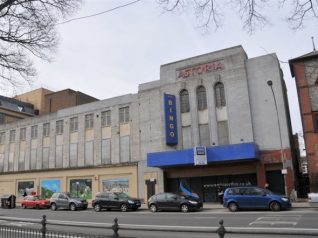 I remember the Astoria in the early '50s. My mum was a cleaner there. We used to go to Saturday morning pictures – hoards of kids went. We watched Flash Gordon, Lassie, Bowery Boys, Shirley Temple, Marx Brothers, Laurel and Hardy, Chaplin, Roy Rogers, and many many more.
What a racket we made!
They use to have Guy Fawkes competitions for firework night. I won a pictorial history book one year. Then there was the fancy dress competition at Christmas. I went as Father Christmas, and won a traveling clock. We had our picture in the daily paper, l think it was the Brighton Herald. We used to sing."We are the A.B.C.Minors" and watch the organ come out of the ground. What a racket we made when the projection broke down. Oh, happy days.