The 50-plus club: early days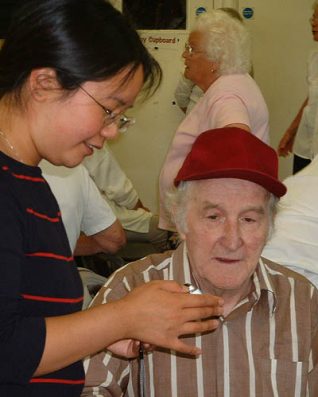 Photographs taken by Zoë Woods and Sandra Koa Wing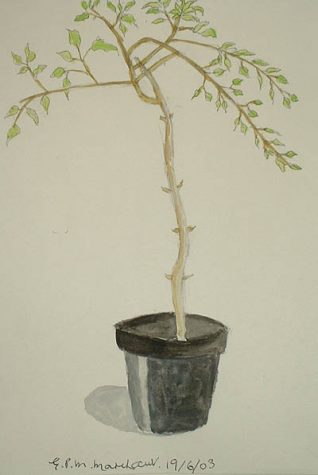 Photographs taken by Zoë Woods and Sandra Koa Wing
I was evacuated to Lewes from London in the wartime and then moved on to Brighton; it was entirely different in Brighton than it was in dirty London. We lived in various addresses because we couldn't get any proper housing in the war, and eventually we moved out to Bevendean which is a very nice place: it's in the country, in the valleys and the air's clean and beautiful.
Since moving to Lower Bevendean I've over the years got involved in all different projects around here, one of them was teaching computer starts to older people in the area, doing it voluntarily for Cyber Seniors which is quite a famous place, and we were one of the first to start that sort of thing off. And as the older people learned a bit about it, they went on to teach other people, so it's expanded. In the early days people were coming over from all over the country to see what we were getting up to so that they could do it for themselves. Just lately because of ill health I've had to stop that for a while.
Now I've got into art, painting, and all that sort of thing. And having not used a pencil, I didn't think I could use one, but they convinced me I could. Apparently as soon as I started I found it quite easy and I'm getting on very quickly. It takes place at Lower Bevendean Infant School, next door to BECCA. This is much better at the moment: when we used to teach computers, we either had to go to the Bridge or to Whitehawk, which is quite a long way away and it took two buses; in the winter waiting around for buses wasn't very easy.
In BECCA we have quite a few people come, and also about five of the bowlers are also artists as well, and they've been at it quite a long time a lot of them, so between us we've got a lot of interests. Years ago this was just a children's club for infants and since then it's built up into infants, juniors, seniors, and they asked people to come to a meeting one day to see what we could do. Beside bowls, there's every board game you could think of and all sorts of other games as well: scrabble, chess and things. But most people concentrate on the bowls!