A very important day in 1932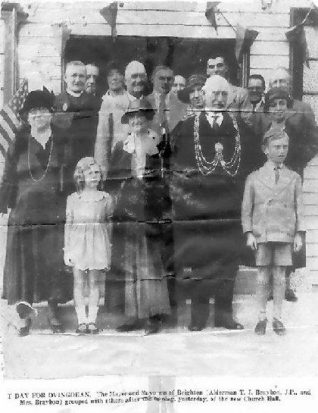 Kindly loaned by Mrs Betty Saul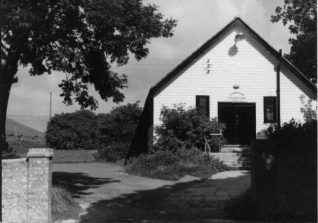 From the private collection of Jennifer Drury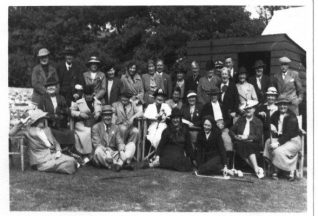 From the private collection of Jennifer Drury
This rather tattered newspaper cutting records one of the most important days in the recent history of Ovingdean village. The year was 1932, unfortunately we do not know the day or month. This very special occasion was the opening of what we now know as the 'Village Hall' but was originally referred to as the 'Village Club'.
A very auspicious occasion
The Mayor, Councillor Braybon and his wife stand in the centre of the picture; to the left of them is a little girl. This was Betty Saul – she presented a bouquet to the Mayoress. It was Betty who had saved this little piece of paper for 68 years – without this we would have no record of this most auspicious occasion.
Do you know this little boy?
Betty lived with her parents in Greenways – unfortunately we have not identified the young boy. Do you know who he is? Directly behind Mrs. Braybon is William Cowley and to our right is his son-in-law Percy Filkins. To the left of Mr. Cowley is The Revd Pennington, Rector of Ovingdean
Built with a £300 loan
Originally the building was called 'Ovingdean Village Club' – the sign can be seen over the door. Before it was built social events and the like were either held in a barn or in what we now know as the 'Church Rooms'. Conscious of the growing population of the village and the need for a community space, a number of residents got together and formed a trustee group. With a £300 loan and local fundraising, they financed the building work.
A very basic design heated by fireplaces
It was a very basic design – constructed of weatherboarding. Heating was provided by two fireplaces. Reports of the first dance held there tell of ladies in 'dance dresses' and people packed in like sardines! There was a real dance band playing and it really was quite a special occasion for Ovingdean.