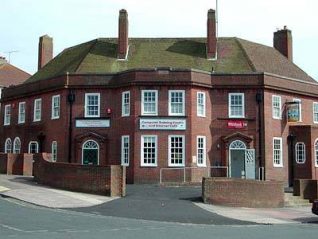 I live off Western Road at the Hove end. When I moved here 2 years ago I realised the benefit of being near a walk-on, walk-off beach without having to climb up and down the cliff steps as at the eastern end of town. It is also brilliant for bus routes. Walking back into Brighton along Western Road (though the seafront is an option) is a fascinating architectural/historical trip, especially the fine 1930s shop buildings on the north side. I enjoy seeing the current shops in their original guise. So my favourite places in Brighton and Hove include my two routes into town.
Walk into town
King's Lawn and Brunswick Lawn make a beautifully uncluttered vista, matching the sea with much needed green (the general lack of trees since the hurricane of 1987 is very sad, however). As I get nearer, the contrast with the superbly revamped facilities and artistic features of the main front is satisfying too. The greatest wonder of this area is the whirling dervish dance of myriad starlings from West Pier at dawn and dusk.
Coming into town, I feel more at home in the London Road area (maybe it's because I'm a Londoner) with its real-world not trendy shops and its sense of location framed by the viaducts: it connects with other places. Further east, the Whitehawk Inn has been for me truly welcoming: crossing Brighton on the no. 1 bus to here is well worth it.
Thanks, Whitehawk!