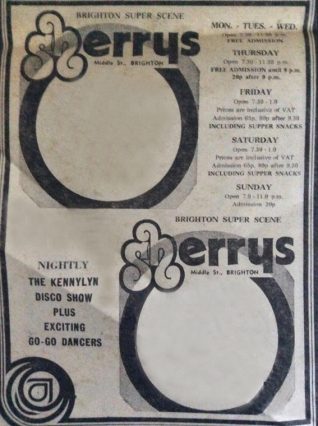 It was the talk around town, and anybody who was around at the time went. I first met Dave Berry the singer there. I remember two dancing girls who worked there, one called Gina, and the other called Liz.
I also remember it backed onto an arcade, where I also got my first tattoo. The guy that owned Sherry's also owned the arcade ( think name Mike ? ). After clubbing all over Britain in the 1970's Sherrys was the best ever.
I haven't lived in Brighton for 40 +yrs now and am sad it no longer exists. But the memories always will.
Did you go to Sherrys? Please share your memories by posting below.