Built in the Italiante style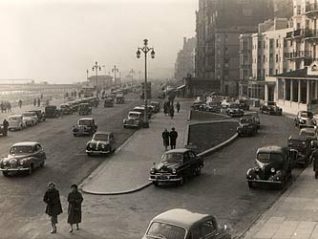 The Grand Hotel was built in the Italianate style by the London architect John Whichcord between 1862 and 1864 on the site of Artillery Place which had incorporated the old West Battery House and ammunition ground, as well as Hobdens Royal Baths.
Originally the tallest structure in the city
When it was built it was the tallest structure in Brighton. Contemporary descriptions refer to a "cylopean pile". The interior had coffee rooms for ladies and gentlemen, two conservatories in an exotic oriental style, a library, billiard and smoking room. In all there were 300 rooms.
Terrorist attack
On 12 October 1984 the hotel was severely damaged by a terrorist bomb planted to assassinate Margaret Thatcher's Cabinet – in Brighton for the Conservative Party Conference. The hotel has since been meticulously restored with the addition of extra car parking.