A very special place to live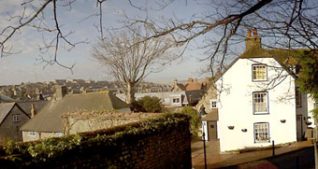 photo taken by R.J.Harrison
"Kemps is a very special place to live. The Old Village really does feel tranquil. Standing outside in the High Street, looking at the sunrise, my mind often wanders back a few hundred years, imagining the generations of the Blaker family who stepped out and saw the same view.
Famous members of the Blaker family
Portslade has changed considerably since their time, yet a lot of the character is still evident. Some of the descendants of the Blaker family have become famous and successful by today's standards, although I do think that Harry Blaker's father was probably not as impressed as you or I by Harry's appointment as one of the first surgeons at the hospital. However as they had been associated with the nobility for many years, I imagine that his father was pleased by his son attending Queen Victoria and other members of the royal family.
Time to stop and stare?
The High Street used to be a busy and bustling street, especially in the early years of this century. As I walk down to collect my papers in the morning, I sometimes see people walking up the Street, and yet looking down or straight ahead. I wonder if they ever stop and pause to admire what is around them.  There is an elderly gentleman who I often see standing just opposite Kemps, looking wistfully around. I often wonder if he is remembering times gone by, and imagining the old days, or merely pausing for breath after climbing the hill."