The opening of the Aquarium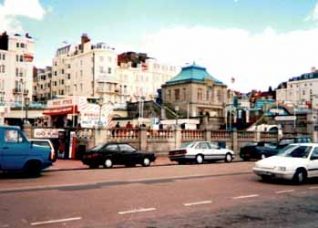 "I remember this Aquarium opening. I think I must have been about six years old and I remember my father holding me on his shoulders while we saw Prince George open the Aquarium.
On the western terrace they had a very, very, big scoreboard showing the cricket scores and people used to stand on the front every day to watch this electric scoreboard."
Then, much later on of course, it turned into the dolphinarium.