WWI War Memorial for Indian soldiers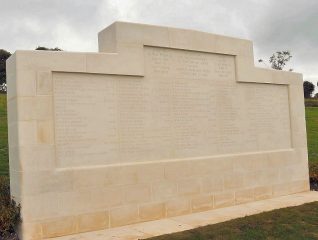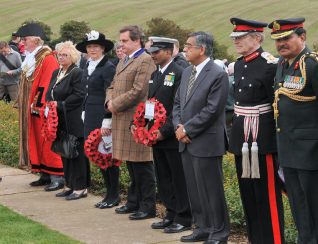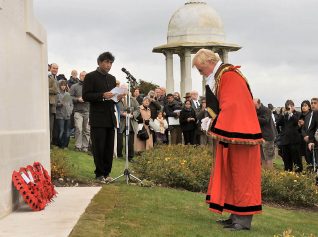 Remembering their sacrifice
At midday on Sunday 26 September, a new war memorial, built by the Commonwealth War Graves Commission, was unveiled in close proximity to the Chattri Indian Memorial in Patcham. It is designed to pay tribute to some of the one and half million Indian soldiers who fought for the British Empire during the First World War. The new memorial bears the names of 53 Indian soldiers who died in Brighton and were cremated on the site of the Chattri memorial.
Local, national and international guests
Among the guests who attended the unveiling ceremony, were the Mayor and Mayoress of Brighton & Hove, Councillor Geoffrey and Mrs Sally Wells, Lord Lieutenant of East Sussex Mr Peter Field, The High Sheriff of East Sussex, Mrs Deborah Bedford, Director-General of the Commonwealth War Graves Commission, Richard Kellaway; His Excellency The High Commissioner of India to the UK, Nalin Surie; representatives of the British Indian community and veterans from the Undivided Indian Ex-services Association and the Royal British Legion.
A special link with the past
Also present for the ceremony was The Marquess of Abergavenny, whose family owned the land on which the original ghat (funeral pyre) was built where the Indian soldiers could be cremated, and then their ashes scattered in the English Channel. This land was subsequently sold to Brighton County Borough so that a permanent memorial could be established.