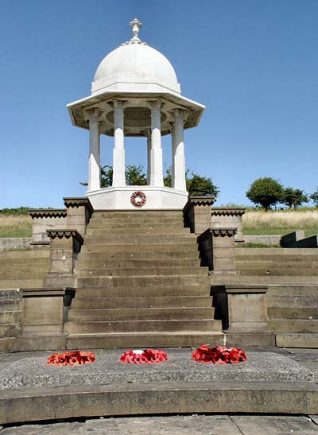 The Chattri represents a very interesting part of the history of Brighton and one that, I admit, I know only a little.
Set at the edge of the Downs just off the A23 at the flyover roundabout, you may have to skirt around a herd of bullocks and be prepared for a bit of a walk to get to it – but it's worth a visit for those interested in local history.
This is the shrine built to cremate the Hindu and Sikh soldiers who fought and were fatally wounded for Britain during the Second World War. As wounded, they were treated in Brighton but those who died were accorded the respect of their religion and thus the Chattri was built to help send their souls on to the afterlife.