The hero of the North Laine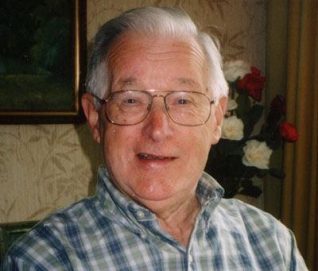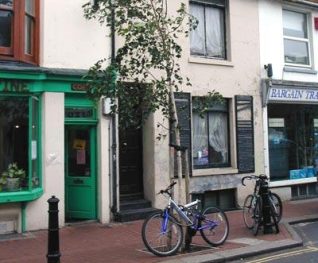 Ken Fines is the planning officer who gave the North Laine its name. Ken was born in Hove and his father was a stage electrician on the Palace Pier. In 1974, he became Borough Planning officer of Brighton. He is now 81 years old.
"When I became Borough Planning officer, I urged the Council to conserve the best of Victorian Brighton, such as the working-class streets and the villas. At the time, there was this mania for demolishing the core of urban areas and building high-rise flats. It was part of the momentum for urban renewal after the War. Everyone was up in arms!
North Laine named after the old field system
"I was very concerned about one area that was scheduled for demolition. It wasn't called the North Laine at the time. I gave it that name, after the old field system. The old open fields around the old town of Brighthelmstone were called North Laine, East Laine, Hilly Laine and Little Laine. I said that the North Laine was full of charm and character and ought to be one of the Victorian areas to preserve.
"I had tremendous support among my own team, but there was quite a lot of opposition on the Council and amongst the business community. They could see the potential of knocking North Laine down and building high-rise flats and offices. They were even going to build an elevated road from Preston Circus right the way down to an enormous car park off North Street. The elevated road would have gone right across North Laine!
From demoloition to Conservation Area
"Anyway, by perseverance and persuasion, the Council did agree in the end to make the North Laine a Conservation area in 1976. It's interesting that the government immediately designated the North Laine as an outstanding conservation area for grant purposes. It didn't just remain as a rundown part of Brighton. It became known as Brighton's bohemian quarter and is now advertised at Brighton station with a signpost.
"A tree has been planted in my honour in Sydney Street. They weren't allowed to put a plaque up. The tree planting was the idea of the North Laine association. They're a grand bunch. In the North Laine Runner, they call me their hero! I don't want to boast, but – well, it's unusual for a local government officer to be respected and honoured in this way. So I'm very pleased!"